Hospitality
Find Labour with  Leading Hospitality Recruitment Agency
First Personnel is home to a specialist team of account managers with several years' combined experience in hospitality HR. Unlike non-specialist hospitality recruitment agencies in Melbourne, we provide our clients with the opportunity to find candidates who can not only fulfil a role but excel in it.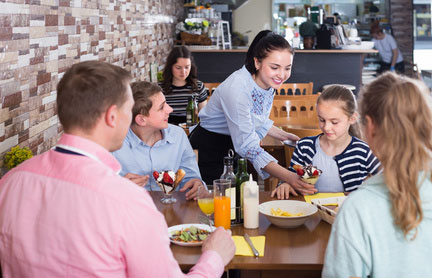 Hospitality Labour Hire in Melbourne Made Easy
We understand that the diversity of venues, cuisines, business structures, business types and brands in the industry means that each owner or manager will have different requirements. Our experts stand out among hospitality labour hire companies for personalised service and their focus on finding the exact right fit for every single client.
We also understand that the fast-paced nature of hospitality companies means that there isn't a lot of time to spend on labour hire and recruitment. Advertising, going through resumes, vetting potential candidates, trying them out, training them – everything takes valuable time and resources.
This is why we only match our clients with fully qualified, experienced candidates with the right attitude and personality traits. Taking the time to get to know our clients and their individual needs, we make sure we get the placement right every time. If the fit isn't ideal, we will send another candidate until the role is filled satisfactorily. Not only do we meet clients' expectations – we exceed them.
Quality Staff Every Time
Our aim is to become a leading hospitality recruitment agency, and your first choice whenever you need qualified staff. To this end, we work constantly to grow our pool of talent, and we use proven aptitude and behaviour-based tests to ensure that they're not just good on paper but also in practice. Our service is incredibly convenient – no more advertising, screening, hiring or paperwork – and may be much more affordable than you anticipate compared to other hospitality recruitment agencies.
Whether you are looking for employees or for a job in the industry, you are in the right place. We can help you source your ideal candidate/s for roles in Melbourne including but not limited to:
Bartenders
Bellhops
Front of house staff
Wait staff
Shift supervisors
Floor managers
Café managers
Restaurant managers
Chefs
Sous chefs
Kitchen hands
Cooks
Concierges
Dishwashers
Event/function managers
Event coordinators
Housekeepers
Premises cleaners
Servers
Greeting/reception staff
Administrators
Hosts/hostesses
Valet staff
To discuss your staffing needs with one of our account managers, call (03) 5002 0030 now. Contact one of the area's top hospitality labour hire companies for help finding the best staff for your business.