About Us
About First Personnel
At First Personnel we understand that one of the most important factors for running a successful business is to have qualified and competent personnel in place.
We also understand that our clients have varying needs. Our mission is to meet those needs by recruiting the best possible candidates for the positions available, enabling our clients to focus on their core business.
At First Personnel,we are committed to providing our clients with the highest quality service.We pride ourselves on delivering a service based on solid communication and trust. As part of this commitment, we are dedicated to:
Being open and transparent in all working relationships;
Responding promptly to client requirements;;
Continuously reviewing systems and procedures to ensure they benefit the client and candidates;
Maintaining one point of contact for our clients
Keeping the lines of communication open with our clients;
Treating all matters with strict confidentiality;
Working as an extension of our clients recruitment team to find the optimal personnel solutions; and
Never sacrificing safety and quality when pursuing any of our business goals, in accordance with all Local, State and Federal laws.
Why Choose Us ?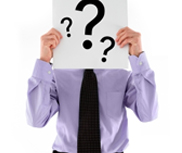 First Personnel is not just about putting the "right people in the right job". First Personnel is about building long standing partnerships with respected clients. Like any good partner, the advancement of all involved is our ultimate objective. First Personnel can help companies with their personnel needs.Our competence stems from a wealth of experience gained by being intimately involved with businesses great and small. When trying to understand what First Personnel can do for you, consider the following:
Speed
The Majority of clients attempting their own recruitment directly will have higher daily priorities than recruiting potential candidates. At First personnel, we have no higher daily priorities.It is our occupation and we love it!
Best Possible Candidates
Even if there are more candidates than available jobs, it does not necessarily mean that the best possible candidates will be flooding your online ads with responses. First Personnel leverages MANY resources, such as our network, social media, ads, and colleagues, to name a few. That's how we are able to present you with the best available candidates that wouldn't ordinarily apply.
Time Saving
Outsourcing your labour hire/recruitment allows you to focus on your business. Most people underestimate how long it takes to find the right candidate to fill a particular role.It is not uncommon to take up to 6 months or more going through multiple candidates. You need to work out how much your time is worth vs. Labour Hire / Recruitment agency fees.
No Time Wasted
Our applicants are fully aware of the positions they are applying for. When they come to see you for an interview, they not only meet your minimum requirements, they will be selected based on your criteria and the job that you are offering!
Recruitment
That'swhat we do! We have a great deal of experience interviewing and screening candidates. We can act as the 1st, 2nd and 3rd stage of your interview process and provide you with pre-screened and appropriate candidates. It's our business! This leaves you to just select the ones you want and monitor their performance!! (Five stages are Sourcing, Screening, Evaluating, Selecting and Monitoring.)
No Placement Means No Fee
We don't charge any money until we've successfully filled a position. *Applies to placement services only (does not apply to temporary or advertising services).
Make your advertising dollar go further.
Increase the Value of Your Advertising
Advertising in the newspaper and via the Internet can be costly. As a Labour Hire/Recruitment company we have agreements with a variety of job boards, newspapers and specialist websites, which allow us to advertise in more places for less money, giving you better exposure and better overall value for the money.
New Recruitment Techniques – Social Media
We use modern and old recruitment techniques to source the best candidates. With Social Media & Networking becoming one of the fastest growing recruitment tools to be exploited, you can be assured that First Personnel is taking advantage of it! You can find us on Facebook, Twitter, google+ and LinkedIn.
Large candidate pool
We have a large pool of resumes and skilled candidates who are ready to go. We ensure anyone who is suitable for your organisation is contacted and offered the opportunity to interview with you. With First Personnel,rest assured your requirements will be met in the most efficient way possible.
*We Have Your Back
If a candidate does not work out, we will replace them at no extra cost.This leaves you with no risk in most cases.We make it our prime objective to not only get it right, but get it right the first time!
*Obviously when dealing with human capital there are always unforeseen circumstances.We do our best to mitigate this as much as possible in order to get you back doing what you do best—focusing on your core business!!