Retail
Find Melbourne Retail Job Opportunities with the
Leading Recruitment Agency
First Personnel is a leader amongst retail recruitment agencies in Melbourne because we offer our clients staffing and recruitment services that are more closely tailored to their business needs. As a trusted retail recruitment agency, we know how to hire people who are dedicated to their jobs and the success of your company.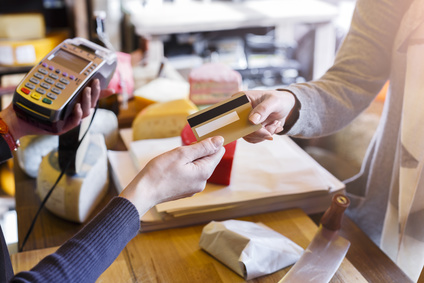 Find the Right People
Finding skilful employees can be a full-time job. We would know because that's what we do. Businesses who don't want to waste time and resources on hunting for competent staff can turn to retail labour hire companies to do the hard work for them and make sure they end up with the right people for the job.
We understand that having the right staff in your stores and in your back-end offices is about much more than having staff who are technically qualified. It's also about having staff who understand your brand, have specific experience in working with your product/s, and who can represent your business well.
Whether you're a fashion retailer looking for extra people at stocktake and busy sales times, or a luxury label looking for expert help to headhunt the right sales team, First Personnel is here to help. Matching the right candidates from our large pool of trained and professional candidates to the perfect roles is our speciality as an experienced retail recruitment agency.
Hassle-free Retail Labour Hire
Our retail recruitment agency specialists aim to make the staffing process as simple and stress-free as possible. Labour hire experts work hard to ensure that you not only get great staff who fit your needs, but that you're not bogged down with several resumes, extra paperwork, or multiple invoices. We'll do all the vetting and checking, including verifying licenses and tickets where required for roles such as stock assistants.
If you are a business wanting to outsource the hiring process or a candidate looking for retail jobs in Melbourne, we can help. We bring high-quality employees to companies looking for passionate and highly-qualified workers, and we are confident enough to guarantee satisfactory results.
We can assist with finding the right people to fill a range of roles. We hire candidates for all kinds of retail jobs, including but not limited to:
Sales assistant
Sales supervisor
Store hand
Distribution manager
Warehouse staff
Shop assistant
Stocktake assistant
Payroll officer
Accounts payable/receivable officer
Administrator
Store manager
Area manager
Regional manager
Buyer
Department coordinator
Merchandise planner
Visual merchandiser
To find out more about why First Personnel is different from other retail recruitment agencies, call (03) 500 200 30 now.