Transport & Logistics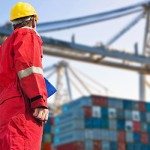 First Personnel is a leader amongst transport and logistics recruitment agencies in Melbourne, because we understand what transport and logistics is all about. The transport and logistics industry gets everything moving, from the place of origin to its destination. Without the industry, people, goods, services and trade would stagnate. We wouldn't be able to get to work, send or receive goods, or go on a vacation to some far away exotic island. International trade would also be an impossibility. No birthday card, no shiny new iPhone in your mailbox – nothing!
The impact of transport and logistics is all encompassing. Every person and industry in the world depends on it. That said, there are various career opportunities available in this dynamic and challenging sector. People in the transport and logistics industry are always on the go. The sector is flexible and ready to respond to anything thrown at them, be it governmental decisions, environmental issues or public opinion. The list goes on and on. The point is we understand.
Time, time, time is what this industry is all about. At First Personnel we take this as the primary thought when supplying candidates. We know our candidates need to be reliable, punctual, on-time and organised —even more so than other industries. A company is only as good as the people working for it. Unlike other logistics and transport recruitment agencies in Melbourne, we'll only ever match our clients with quality candidates who meet their unique needs to a T.
A career in transport and logistics is varied, and requires various types of skills. However, what is really important is that you have an interest in being part of this fast-paced, internationally focused industry.
We understand that for company in this industry to succeed, it's all about having the right people in the right place at the right time!
Drivers (MR,HR)
Fork lift Drivers
Pickers & Packers
Storespeople
Supervisors
Sales
Dispatch officers
Middle Management
More to be added at a later date
To experience how and why First Personnel is different to other transport and logistics recruitment agencies, call (03) 5002 0030.